What if I tell you that I had this interview with Mr A more than a week ago?
At first I was busy, then I forgot, then I was lazy and …. lol I don't understand myself and my attitude towards my blog anymore, send help!!
Scratch that!
Hi beautiful people, it's your girl Noble, in this blog post I'd be taking y'all on a trip to Germany ?? yayyyy!
I had fun gisting with Mr A about life in Germany, I hope you do to *wide grin*
So when did you Japa?
Mr A : I left Naija 2018.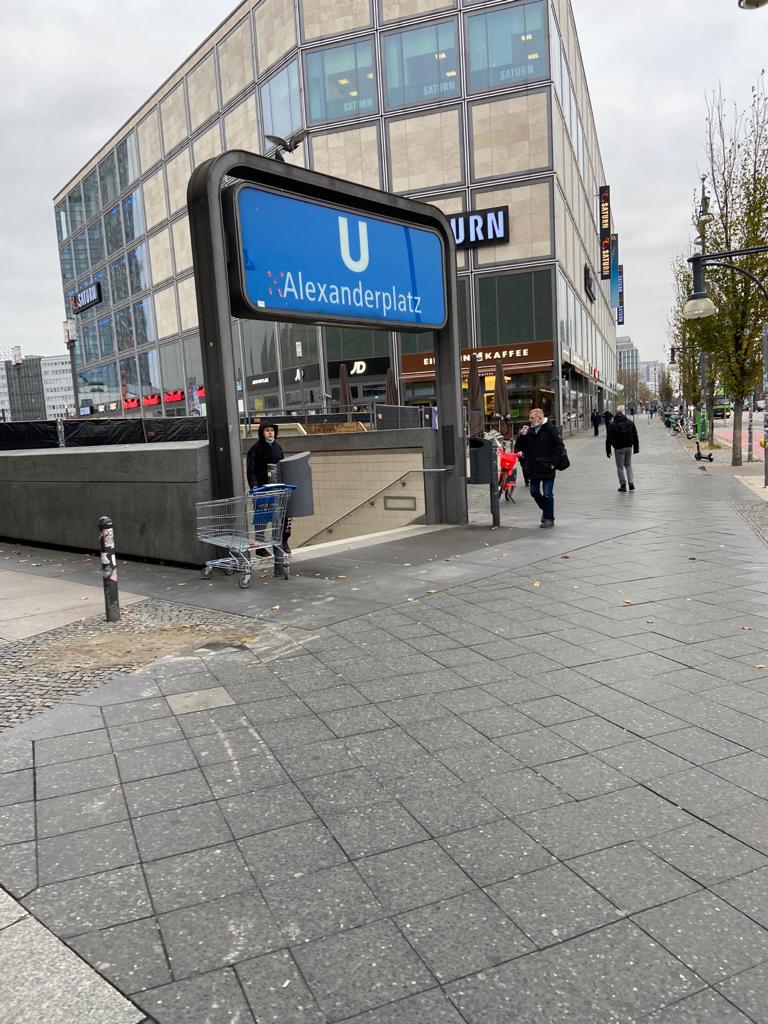 How did it feel knowing that you were "japaing"?
Mr A : The feeling was cool, but little did I know that Naija was the best place to live.
Naija, the best place to live?? Hehe
Mr A: Yeah no place like home, unlike the experience here in Germany where you are always doing everything on your own. While growing up, living in the barracks there were so many people with different tribes, we always celebrate Sallah and Christmas together as one regardless of our religious beliefs but here in Germany, everything is just you and your family.
Omo you can't eat your cake and have it oo… So has it been a long term dream to go to Germany? Or did something ginger it?
Mr A : It has been my dream to further my studies abroad, but in an English speaking country like Uk & USA ??
So what happened? How did you find yourself in Germany?
Mr A: A friend of mine doing his master here told me about it, so I decided to give it a trial and here I am.
What do you do for fun in Germany?
Mr A: Playing soccer, going to the park and the gym.
What was your educational background like back in Nigeria?
Mr A: My educational background was great and fun, from primary and high school up till high institution but too much stress compared to how it is here.
The educational system here makes you very serious because back then in Nigeria we had large population in our classes so we can easily corner cut in doing things but here we are not many in our classes and during exams, it's just you and your spirit o?
You have just 3 trials for exams, once you fail 3 times, you would be automatically ex matriculated and you can never study same course in Germany again.
Omooo, so Germany is for efikos?
Mr A: not exactly, you just have to be very serious and you must learn by force o, unlike me wey be school 2 leader for Naija…I don repent sharply ?
Is it like that in all universities or just your own uni?
Mr A: Everywhere in Germany. It's a law here.
Oh I see, what's the tuition fee like compared to other universities abroad?
Mr A: Public schools are tuition free, but in some region they made a law recently for tuition fees to be paid but private schools ain't free.
What regions will you recommend for study with great public schools?
Mr A: Hamburg, Berlin, Hessen these 3 places are nice to study and enjoy life in Germany ??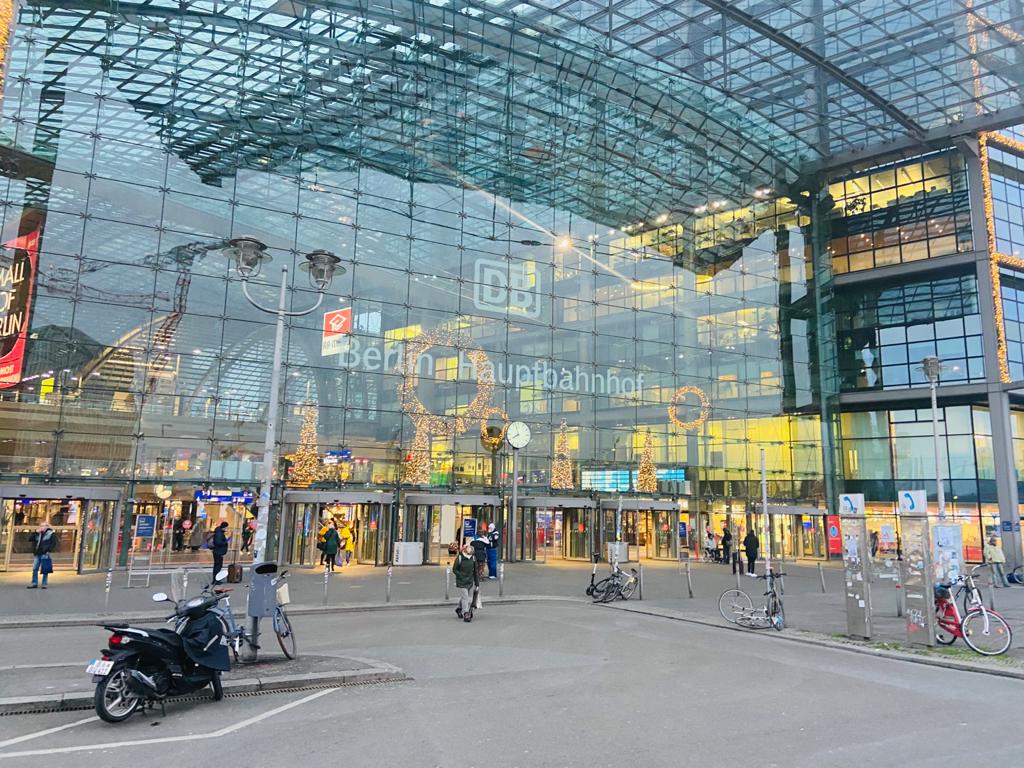 How was the admission process like? Was getting into Germany difficult?
Mr A: yes it was, you have to go through admission application stage, after getting an admission then you apply for visa, go for interview with blocked account of 10k euros or if you have a family here who's working and can sponsor you by issuing you a sponsorship letter but you get monthly fees of almost 900 euros monthly from the account for the whole year.
Blocked account?
Mr A: yes you open a blocked account; it's a German account where by you pay the 10k into it, but you won't be able to take any money from it that's why it's called blocked account.
So immediately you get to Germany, then you notify the bank to unblock it, that's when they start paying you the monthly allowance from the account for 12 months.
They only wanna be sure you would be able to survive in Germany, Bc you are a student and you are here to study. So you must pay rent, feeding and other miscellaneous expenses.
900 euros is the budgeted amount from the blocked account to sort your monthly bills as a student, so it's left for you to know how to spend it.
Oh wow, I get it now.
Are you working along side being a student?
If yes, how do you cope with both?
Mr A: yes I work along side being a student. Per time or mini jobs during the week and full time during the long summer holidays. When you see the amount of bills you are paying monthly, nobody will teach you how to cope ?.
How is life in Germany as a foreigner?
Mr A: Life in Germany as a foreigner isn't funny at all.
Please spill, give us all the gist.
Mr A: The German government is really trying in terms of making life comfortable for foreigners but majority of the citizens here would make you feel like the country is not a place for you to settle as an immigrant.
You are racially abused and most times they ignore you when you need help, very few out of many Germans are nice and friendly.
Most Germans are very shy and speaking German is very important so you must learn german before coming because most Germans are shy to speak english because they don't want to make mistakes.
Interesting!
So do you plan on staying back in Germany or you want to come back to Nigeria after your studies?
Mr A: after my studies overseas I'm going back to Nigeria to run for an electoral post, I aspire to become the Governor of my state someday.
Ayeeeee, Our Governor ??????
So on a scale of 1-10, what would you rate your experience living in Germany as an international student?
Mr A: 4
What do you think could have made it much better?
Mr A: There isn't so much vibe here like in Nigeria, Germans are too serious.
Go to work, come back home and sleep
Go to work the next day
Where is your dream country?
Mr A: Nigeria ??
Nigeria is the best country I've ever lived so far, we were brought up to love everyone regardless of race or ethnicity, our culture is full of love and we are happy to meet people all over the world.
Awwwww you're so patriotic.
It's been great gisting with you about Germany and I love the fact that you're so patriotic about Nigeria..
Mr A: Pleasure is always mine and nice gisting with you too ?
Thank you ☺️
I wish you all the best in your endeavours, Governor lola ???? kpk.
Did you enjoy today's Gist With Noble?
Let's chit chat in the comment section.
Till I come your way next time.
Lots of love,
Noble.