Hello beautiful people, welcome back to my blog. It's the second half of the year and I'm super excited and also optimistic about what's to come.

In today's blog post, our guest is a Nigerian Musician who aspires to use his sound to take afrobeats to the point where getting a Grammy award wouldn't be a big deal!!
Hi, can we meet you?
I'm Anthony Oladugbagbe popularly known as TeeStixx, I'm a musician, songwriter and a peculiar vocalist.
Instagram: https://instagram.com/teestixx?utm_medium=copy_link
Peculiar vocalist! I like that. When and how did you start music?
TeeStixx: I actually started doing music when I was a young boy. I used to play instruments at the church. I started from the drum set then I proceeded to the keyboard and afterwards I joined the choir and on and on it grew from there, but I started putting out music in 2018.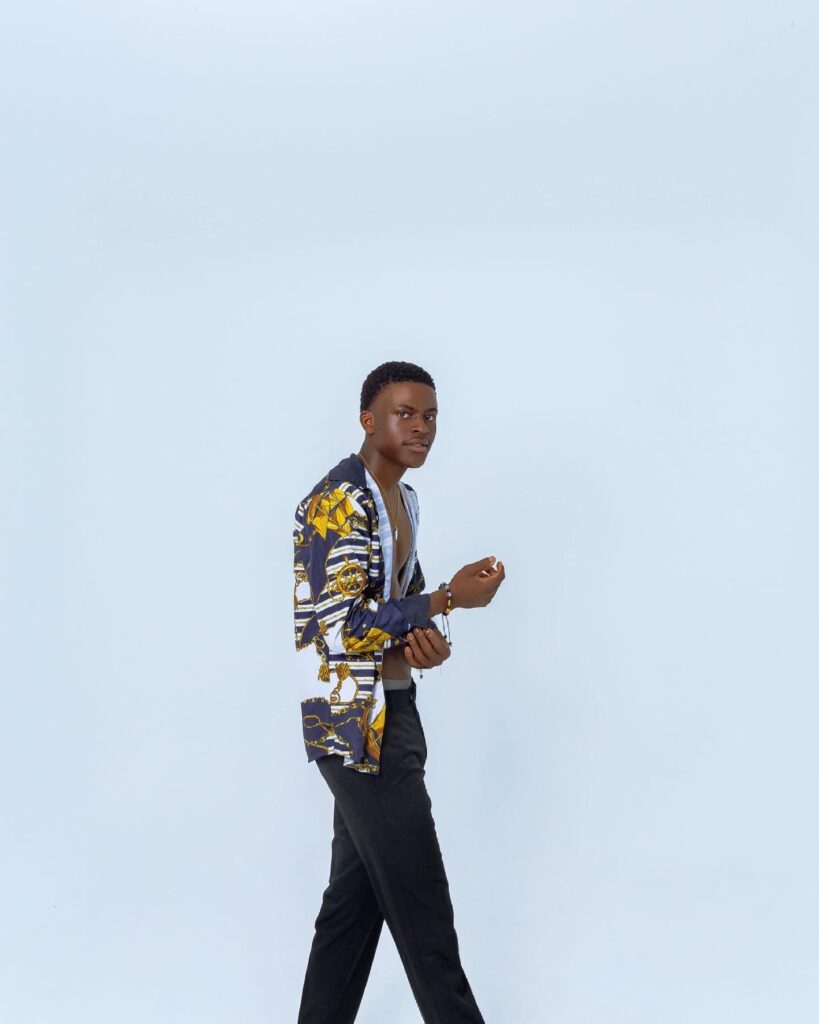 That's great, so how many songs do you have out there?
TeeStixx: I currently have four singles out and an E.P consisting of 6 songs making it 10 songs altogether.
Ayeeeee, that's impressive.
TeeStixx: Thanks I appreciate.
What genre of music are you into?
TeeStixx: Well, I'm not really a fan of putting myself in a box but most of the songs that I make can be classified under AfroFuji, but I like to call it AfroWorld.
Sounds like so much fun! What inspires you when singing?
TeeStixx: I am mostly inspired by things happening to me, around me, and all that I think could happen to me. Also every beautiful black girl out there inspires me!
Awww the last part lol, so earlier you mentioned your peculiarity. What do you think makes you peculiar?
TeeStixx: The fact that I'm different, I bring in different vibes and sounds on each of my songs, so you can never say TeeStixx only has one sound. I also play all instruments.
That's amazing, who are your role models in the music industry?
TeeStixx: Olamide Baddoo, Mayorkun, and Yonda.

I lovveeeee Olamide and Mayorkun too.
TeeStixx: Yea they're GOATS.

Who are your celebrity crushesssssss? You sound like you'd have more than one ?
TeeStixx: Ahhhh ??, well I'll say Ayra Starr and Yemi Alade.
Great choice lol, what would you do differently in the Nigerian music industry if you had the power?
TeeStixx: I just wanna use my sound to take afrobeats to the point where getting a Grammy award wouldn't be a big deal or surprise anymore. Yea that's how big I want it to be.
Bruhhhhh,I am freaking rooting for you!!!! It's achievable, so where do you see yourself in 5 years?
TeeStixx: I see myself as an impactful musician, I say musician because a musician is different from an artiste. In my opinion, artistes sing songs but musicians understand the elements of music and know what's good music and what's not.
I've learnt something new today, this has been quite enlightening. I totally enjoyed gisting with you on The Gist With Noble.
TeeStixx: My pleasure.
Link to TeeStixx's latest song Pandemic love;
Apple Music: https://music.apple.com/us/album/pandemic-love-feat-sengella-single/1573063344
Audiomack: https://audiomack.com/teestixx/song/teestixx-pandemic-love
Soundcloud: https://soundcloud.app.goo.gl/pmvm4tPeQrQiJJDJA
Spotify: https://open.spotify.com/track/7pm1Gs5ZTByC6ekIxt6265?si=D82pC6o0SGy1N8K0AAACNw&context=spotify%3Aalbum%3A5gjZ4IsZrhmfK9DazqNyra&dl_branch=1
YouTube: https://youtu.be/Y-tTvHK8QQw
Till I come your way next time.

Lots of love,
Noble.